I had the privileged to be able to witness the inauguration of Mitsubishi Motors Philippines Corporation's new stamping facility at Sta Rosa, Laguna last February 15, 2018. It was truly a historical event for MMPC as this is the largest stamping press machine in the Philippines with a 2,000 tons pressure capacity. Philippine Pioneer Forwarding Corp. (PPFC) together with its consortiums were able to assist MMPC for the delivery and installation of the stamping machine at their facility.
The stamping plant can be able to produce a maximum of 35,000 units of mirage and mirage G4 per year and generating almost 600 additional jobs for the filipino people. MMPC announced that it has raised 35% the local content of the mirage and seeks to produce 200,000 units of mirage & mirage G4 by 2023.
MMPC has taken advantage as the first car manufacture in the Philippines to join the Comprehensive Automotive Resurgence Strategy (CARS Program) of the government. Under the CARS Program, participating carmakers will be provided sufficient incentives and fiscal support duringthe enrolled model life.
At the ceremony venue, MMPC executives, Japanese Ambassador H.E. Mr. Koji Haneda and local officials including DTI Secretary Ramon Lopez graced the said event with their inspiring and congratulatory speeches. We were also treated with the bare scale model of the mirage with color coded indicating parts that are being manufactured locally or in-house (red), out-sourced (green) and which ones are imported (gray).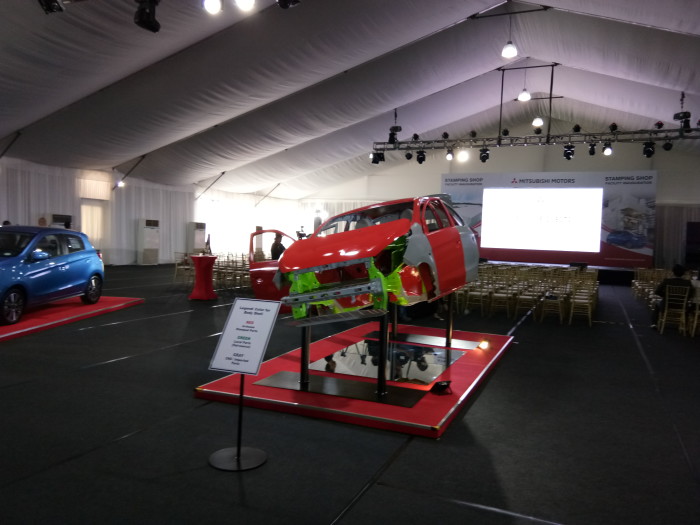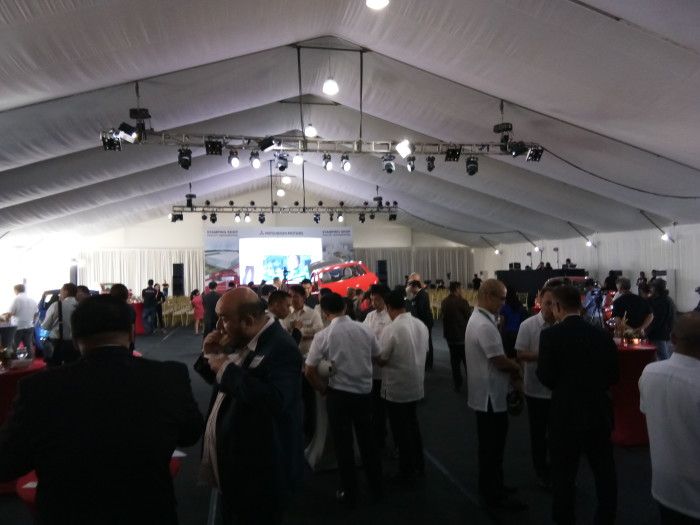 Its beginning to look like the Philippines will be the next Detroit "Motor City of Asia". Again congratulations to MMPC and looking forward for more Philippine made cars on the road.